Contact us
For a tour of the Château Bonisson wine cellar and a tasting of our Coteaux d'Aix-en-Provence wines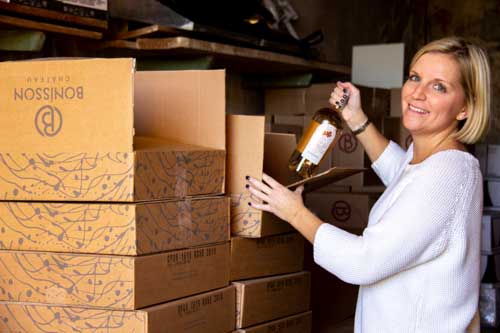 177 route des Mauvares, 13840 Rognes
04 42 66 90 20 | contact@bonisson.com
Thursday to Sunday : 13h30 – 18h30.
The Bonisson Art Center will be closed from Monday September 26th to Friday October 7th. The Wine Cellar will be open as usual.
Visit of the cellar and tasting of our Coteaux d'Aix-en-Provence wines
Tasting and cellar are open Thursday to Sunday from 1:30pm to 6:30pm.
For group visits, please contact us at +33 (0)4 42 66 90 20.