Château Bonisson
Family estate in the Aix-en-Provence vineyard
Philosophy
Château Bonisson sits in a preserved ecosystem, unique in Provence, with 10 hectares of vines in the Coteaux d'Aix-en-Provence appellation bordered by natural woodland.
Vines have been recorded as far back as 1791 on this remarkable site whose shale soils, formed in the primary era, are situated in an area where three soil types converge – chalk, limestone-clay, and alluvial deposits.
The Le Dorze family has always sought to uphold the values they hold dear: quality, authenticity, natural methods and sharing.
To bring out the best in each individual parcel while respecting the environment, they carried out significant restructuration and improvement of the estate. The vineyard is farmed organically, and the various tasks are carried out with respect for the lunar calendar. Horse power is used for tilling, earthing up and hoeing between the rows of vines to respect the earth and avoid compaction. The grapes are also all picked by hand by experienced teams, and low yields result in wines of excellent quality.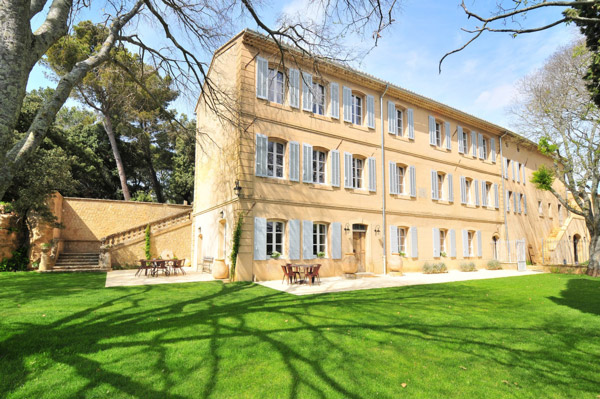 Acquiring a wine estate was the Le Dorze family's lifelong dream. Originally from Burgundy, they naturally had a particular affinity with vineyards and with wine.
In 2017 they immediately fell in love with this incredibly charming, unspoilt place, with its 18th century country house and Italianate terrace overlooking the vineyards encircled by woodland and a hill covered in ancient oaks.
They are fascinated by the complex nature of viticulture and winemaking and want nothing more than to bring their own professional experience to bear with an approach that combines tradition and modern technology.
After a career in the agri-food industry and in marketing, Victoire made the lifechanging decision to make Château Bonisson her home and breathe new life into this magical place. She studied viticulture and oenology at the famous Université du Vin in Suze-La-Rousse.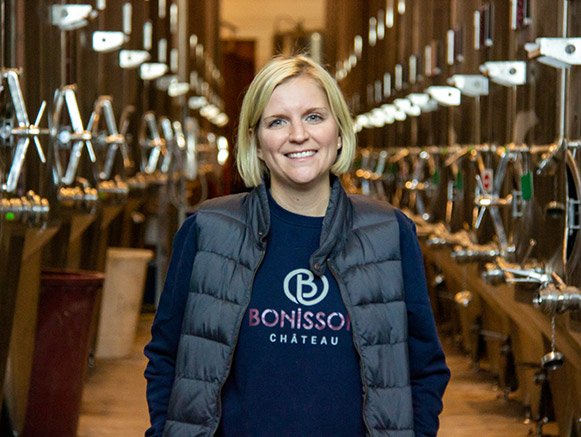 Visit of the wine cellars and Coteaux d'Aix-en-Provence wine tasting
Tours and tastings are organized at Château Bonisson in Rognes near Aix-en-Provence throughout the year, during opening hours or by appointment. You will be able to enjoy a privileged moment in the vineyards followed by a tasting of our AOP Coteaux d'Aix-en-Provence wines in the cellar. And discover our honey and our olive oil… Do not hesitate to contact us for any request or to make an appointment.