"CIRCLES AND SQUARES"
MAY 29 TO SEPTEMBER 26 2021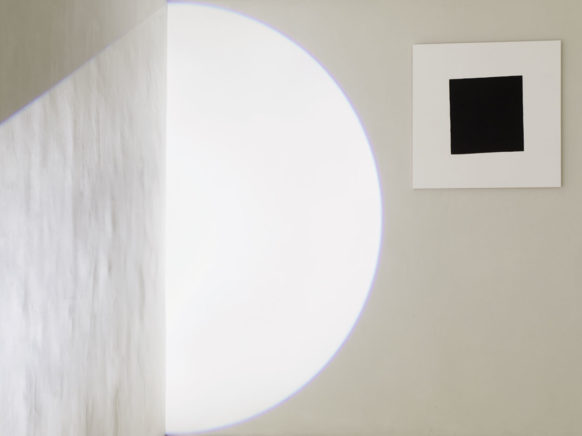 After the success of its début exhibition devoted to Georges Rousse, Bonisson Art Center will be presenting "Circles and Squares" by Nicolas Chardon and Michel Verjux from May 29 to September 26 2021, in a joint collaboration with the exhibition's curator Jean Brolly.

This dual exhibition will merge the paintings of Nicolas Chardon with lighting from Michel Verjux. Both a dialogue and a full-blown installation, this show is designed to enlighten visitors on multiple levels.
Nicolas Chardon is a painter who injects reality and life into abstract Suprematist motifs by using humour to liberate the very canvas itself. Wherever he paints becomes the painting itself and his work is primarily inspired by his observation of its constituent material parts: the frame and the canvas stretched over it. But with him, the canvas is one you might not expect: Chardon uses ordinary chequered fabrics – madras, gingham and tartan for example – and then distorts their very straight lines by stretching the cloths over frames. Painted abstract forms then occupy their deformed place. Chardon does all this to fulfil the goal of his oeuvre which is to shine a light on the narrative dimension, chaos and imperfection of abstraction.
Michel Verjux, meanwhile, uses light as his medium, projecting, pointing, framing and focusing white light to create contemporary installations. The shapes created by Michel Verjux are perfect "from birth" and, indeed, are born at the speed of light. Using almost nothing but light as a tool, the artist showcases space through luminous elements which he carves up with spotlights. His light installations are influenced and determined by the site, which becomes an inextricable component of the work. What is important then is no longer what is shown but how it is shown, and why.
While in formal terms the artists might appear chalk and cheese, they share an interest in interpreting reality in their own personal manner and in a sparing use of resources. Both artists exhibit the same vitality and the same sense of rigour, and the end result for both is of the same high standard. Their artworks are also grounded in a relationship with the body and representation. What's more, the two artists adapt to the place where they show their work, transforming each venue into a unique stage and an integral part of the work itself.
Chardon and Verjux have interacted in the past, an idea that appealed to Christian Le Dorze who sought to recreate the experience at the Bonisson Art Center. Indeed, with its four exhibition rooms varying in terms of atmosphere, size and structure, the Bonisson Art Center provides a space for real interaction as well as a perfectly balanced distribution of artworks.
Not to mention that the long friendship between the two artists adds an additional human dimension to the exhibition.
As with all the exhibitions held at the centre, "Circles and Squares" is open to the public and admission is free. This is part of Le Dorze's mission to open up contemporary art to as wide an audience as possible. The centre also strives to improve access to contemporary art for schools and art students.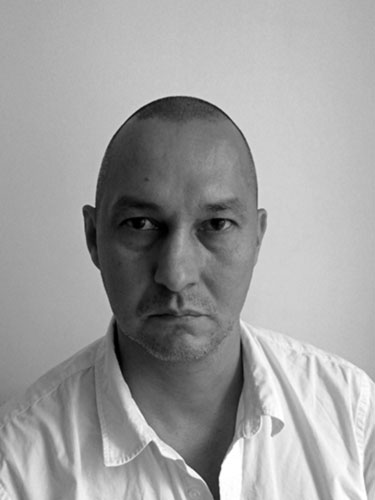 "The centre of my practice is the painting. My work is primarily inspired by observing its constituent material parts: the frame and the canvas stretched over it. But this canvas is special. My supports are gingham, madras or tartan cloths – so many colourful orthogonal canvasses. The grid motif in my paintings, distorted by tautening, is at once a basic physical expression and a distinct image. There is something at play between the material and iconic dimensions. Ironically, the deformation of the grid serves as proof that the canvas has been stretched, forming the ideal flat surface to create a picture. That's the moment when I begin to paint."
Nicolas Chardon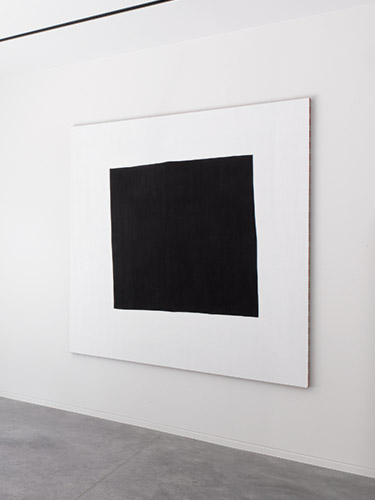 Nicolas Chardon was born in Clamart in 1974. He lives and works in Les Yvelines, near Paris.
He teaches painting at HEAD in Geneva.
He graduated from ENSBA Paris in 1997.
He was artist in resident at the Villa Medici, the French Academy in Rome, in 2008-2009.
Co-founder of the alternative art school BaBa.
Co-founder of the publishing house Connoisseurs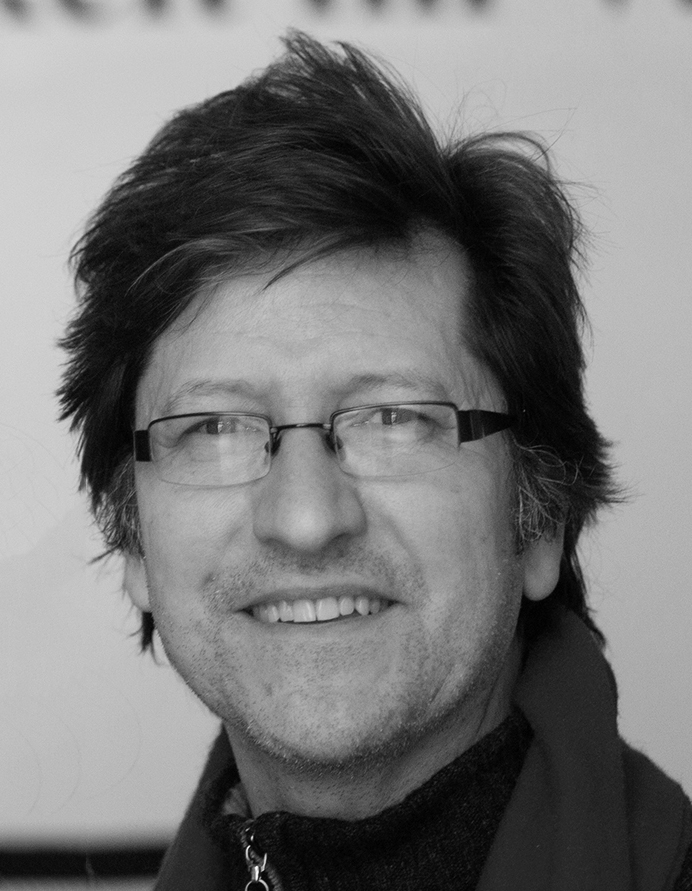 "Each of my lightings is an event, an act, a sign of exposure reduced to its smallest, most necessary and sufficient form. They each represent a piece of a 'light-space continuum', a sort of 'visual and virtual sample' taken from the real environment. The projected light, pointed in this or that direction, framed in one way or another, shows or reveals
something of the 'here and now', of what is immediately in front of or around us, and reflects back on us our own presence as visitor and spectator."
Michel Verjux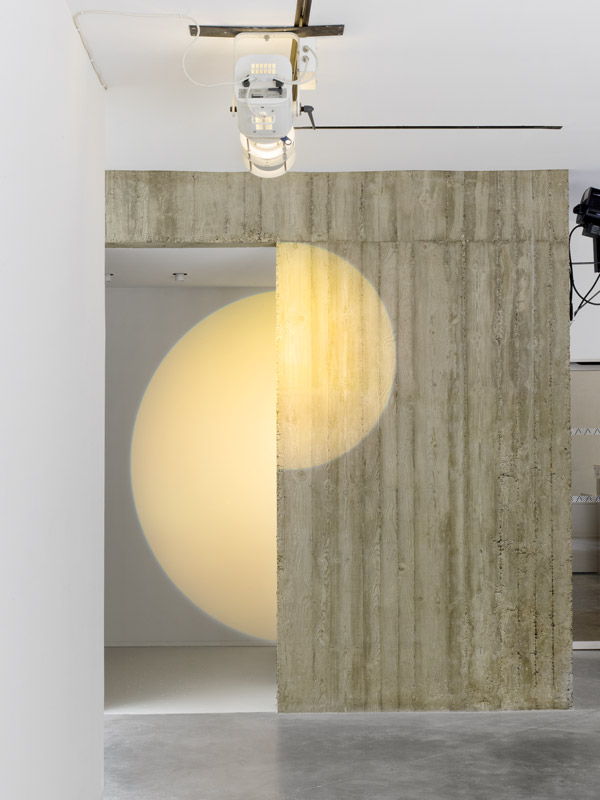 Michel Verjux was born in Chalon-sur-Saône in 1956. He lives and works in Paris.
He is a senior lecturer at Paris I Panthéon Sorbonne University (UFR Plastic Arts and Art Sciences, École des Arts
de la Sorbonne).
He graduated from the Institut Universitaire Technologique, Dijon, in 1976.
He graduated from the École Nationale Supérieure des Beaux-arts de Dijon, in 1982.
Co-founder of the contemporary art centre Le Consortium, Dijon, 1983.
Since 1995 he has been President of the association Les Archives Modernes.
Teacher and lecturer in art history.
Christian Le Dorze, Director of the Bonisson Art Center
"I've been a contemporary art enthusiast and collector for more than 40 years. When I look at a work, I am always looking for the quality, the creative process and the emotion it rouses in me, and the artist's personality. I can appreciate any good work of art for what it is, but when all these conditions are met, it brings a new level of joy.
In 2010, I was blown away by the "Circles and Squares" exhibition at Galerie Jean Brolly that created a dialogue between pieces by Nicolas Chardon and by Michel Verjux. When they saw the space inside the Bonisson Art Center, they couldn't wait to repeat the experience. It goes without saying I asked my friend Jean Brolly, an expert and connoisseur of their work, to curate the exhibition."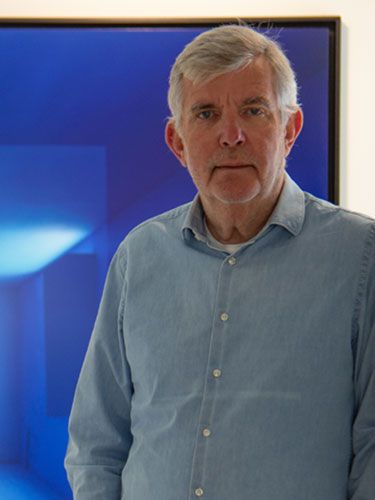 Jean Brolly, exhibition curator
"This exhibition is the realisation of a long dream of mine: to bring together works by Nicolas Chardon and Michel Verjux. While in formal terms they may seem like night and day, they have one important common denominator: they adapt to the reality in front of them. For Michel, it's the physical structure of a site; for Nicolas, the particular configuration of the grid pattern on the fabric once fastened to the frame."